Like Hanoi to Sapa, many travelers choose to get from Hue to Da Nang by train. Not just a cheap deal, the experience on this ride is definitely stunning and worthwhile. The view is incredible when the train goes along the coastline and rugged Hai Van pass, coupled with a diversity of scenes about local life. The mountain pass is very popular for those who travel by car or motorbike, but during the train journey, everything will be seen at a closer distance. For example, unspoiled white sandy beaches by crystal-like sea waters are better to look and photograph from the railway.  
Not only beautiful natural sceneries, Hue to Da Nang train track is a heritage left by French people after the colonial time (in 19th and 20th centuries). It din't change much until now, so this is a good chance for history lovers. It likes a ride back to time.
In this article, everything travelers need to know about how to get from Hue to Da Nang by train is provided. To see full details about the opposite direction – Da Nang to Hue by train, please browse https://centralvietnamguide.com/da-nang-to-hue-by-train. We recommend experiencing two ways if possible.
Read also: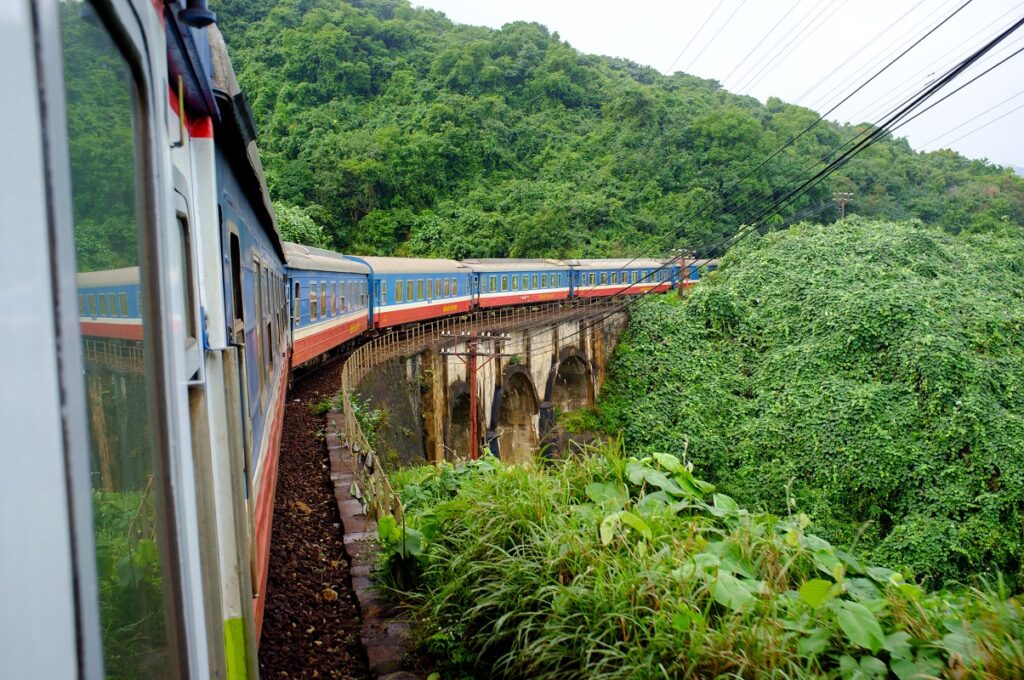 Da Nang to Hue Train Ride on Map
Featured Tours and Experiences