Tomb of Tu Duc emperor is one of three most visited royal mausoleums in Hue. Two others are Minh Mang tomb – the tomb of Tu Duc king's grandfather and Khai Dinh tomb. Compared to them, it's closest to the city centre and of course, it has many differences and uniquenesses. Besides the Imperial city (a must see), travelers can design a "tomb tour" to it and others in one day or half of day, depending on their interests. Each mausoleum speaks its owner's personalities, likings and worldview.
Totally, it's really worth a visit to Tu Duc tomb, especially for those who are interested in history and Vietnamese traditional architecture and landscape. The tomb itself is the final home for a king whose life and reign have many ups and downs. He has more than 100 wifes but is childless due to smallpox since his birth. In this period, Vietnam faced the conquest of European colonists and missionaries. By his treaties with the French, it turns into a new era in which French people half-control the central government, and later the country becomes a colony.
This article aims to provide all visitors need to know about Tu Duc tomb in Hue. Don't forget to check out other places to sightsee in its surroundings, they're also interesting. We mention them below.
Read also: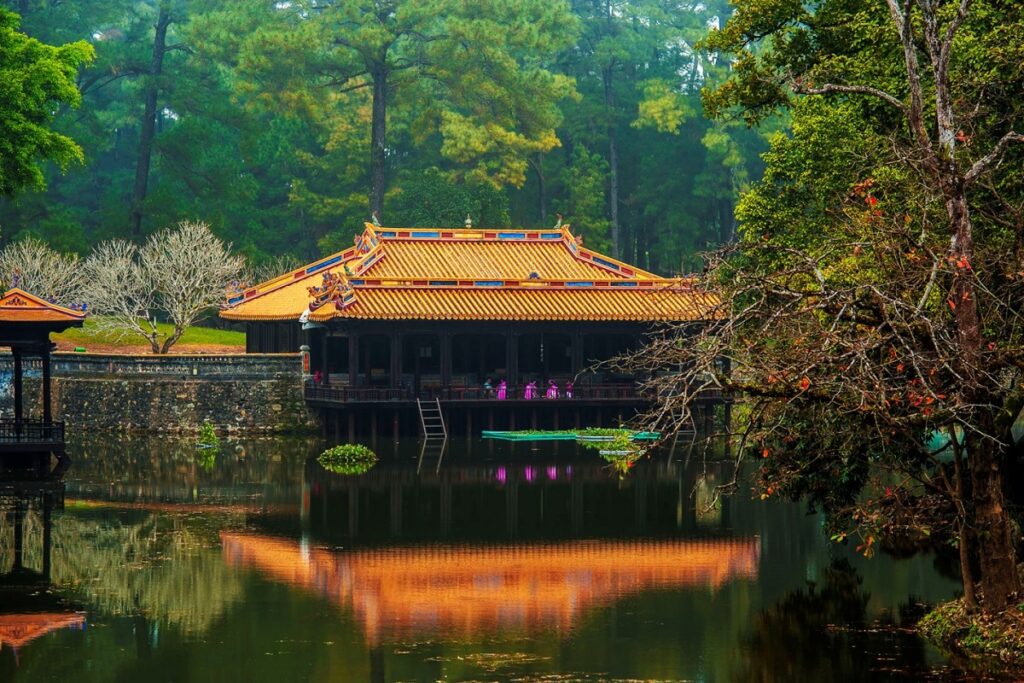 Tu Duc Tomb on Google Maps
Featured Tours and Experiences