Da Nang at a Glance (The Best Half Day Da Nang City Tour)
This half day tour introduces travelers to some iconic landmarks in Da Nang city – the capital of Central Vietnam. The first highlight is the stunning hike in the Marble Mountains, one of the most visited attractions. This group of striking hills is home of the oldest Buddhist temples, the largest caves and festivals. Around its foot, people have carved stone sculptures for living for 400 years and nowadays, the tradition becomes a national intangible heritage. In the rest of the half day, travelers will visit My Khe beach, Lady Buddha and Linh Ung Pagoda where there are many naughty monkeys around. If departing in the afternoon, sunset seen from the pagoda is actually gorgeous. 
*This tour departs from Da Nang or Hoi An
Around 1/2 Day
Car, Minivan, Bus
English, Vietnamese
2 People Minimum
Reserve now & Pay later
Lunch/dinner on request
Learn about local Buddhist culture, folk religion and traditional handicraft in and around the Marble Mountains – the emblem of Da Nang. Apart from old temples, Buddha statues and holy shrines, there are magnificent caves, panoramic peaks and beautiful viewpoints.  
Marvel at the tallest Lady Buddha in the country (67 meters) standing on a lotus base. She is also known as the Goddess of Mercy in local culture.
Tour around Linh Ung Pagoda with the grandest worshipping halls surrounded by bonsai gardens. It's the youngest in the trio of pagodas of the same name that make a triangle to shelter the city.

There are lots of photo and shopping opportunities.
Please contact us directly for the best price. We have a discount for families and group of 4 and above.
Inclusions
Modern, air-conditioned vehicle
Licensed and experienced driver
Knowledgeable English-speaking guide
Roundtrip transfer with hotel pick up and drop off in Da Nang center
Entrance fees and tickets
One-way elevator (up) in the Marble Mountains
Bottled water
Exclusions
Tour guides will meet up in the hotel reception at 8 AM or 1 PM. Then, go to all places in the itinerary. 
At 8 AM or 1 PM in the hotel within Da Nang city centre
The Marble Mountains & Sculpture Village
Around the top of the Marble Mountains, the visitors will see Da Nang's oldest Buddhist temples, grandest grottoes, holiest shrines to local people, pretty outlooks and heritage trees. A viewpoint where all mountains are in sight is included in the trekking. In the surrounding, 400-years-old Non Nuoc marble village is proud of its traditional sculpture carving. One of the largest statue galleries is recommended, providing many opportunities for photography. The Giant Lady Buddha was sculpted by artisans here.
See details in
Marble Mountains Travel Guide
As a part of the Gold Coast, My Khe beach is famous for its fine sands, unpolluted and rock-free waters, and coconut palms in the back. It's in the list of 6 world's sexiest beaches, and amongst the primest shorelines of Vietnam. From here, Son Tra peninsula with a huge Lady Buddha, the Marble Mountains and the Cham islands are visible.
See details in
My Khe Beach Travel Guide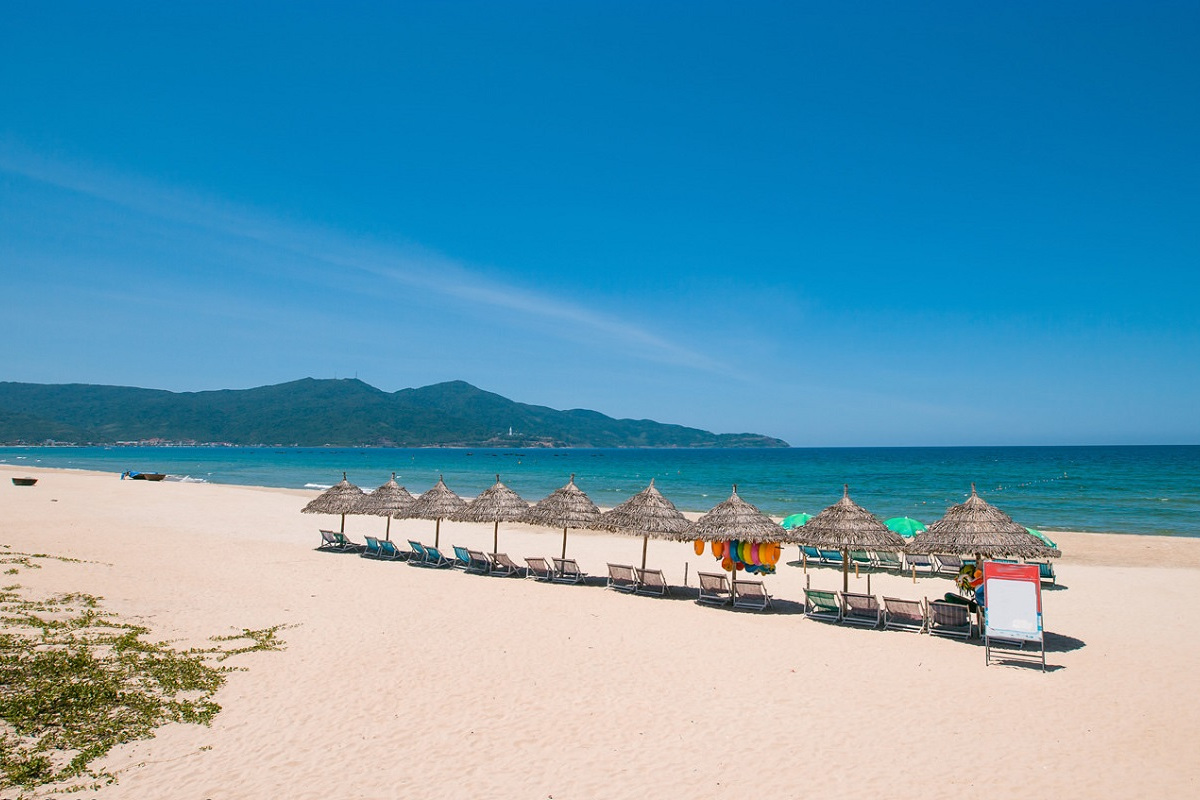 Linh Ung Pagoda Son Tra Peninsula
By the coast of Son Tra peninsula, this Linh Ung Pagoda is the youngest of three temples of the same name in Da Nang. Featuring grandeur shrines amid bonsai gardens and Bodhi trees, it's the largest Buddhist edifice. Here, there are many monkeys coming from behind the nature preserve for foods handed out from visitors.
See details in
Linh Ung Pagoda Travel Guide
Next to Linh Ung Pagoda, the Lady Buddha is the tallest of the kind in Vietnam, 67 meters from the surrounding area. She is known as the Goddess of Mercy and faces the city to shelter its citizens from natural disasters. Skilled artists from Non Nuoc stone carving village are in charge of this enormous sculpture. The view from here is mesmerizing.
See details in
Lady Buddha of Da Nang Travel Guide
One-fifth of 2,000 sculptures found across former Champa Kingdom's lands are now preserved in this important museum. Many of which are brought from special places, such as My Son Sanctuary – the holy land, Tra Kieu – first capital or Dong Duong – South-east Asian largest Buddhist monastery at its time. While touring around, visitors will learn a lot about a new civilization and marvel at very precious artworks. Not far away, the Dragon Bridge is in top 30 of the most unique bridges of the world.
See details in
Museum of Cham Sculpture Travel Guide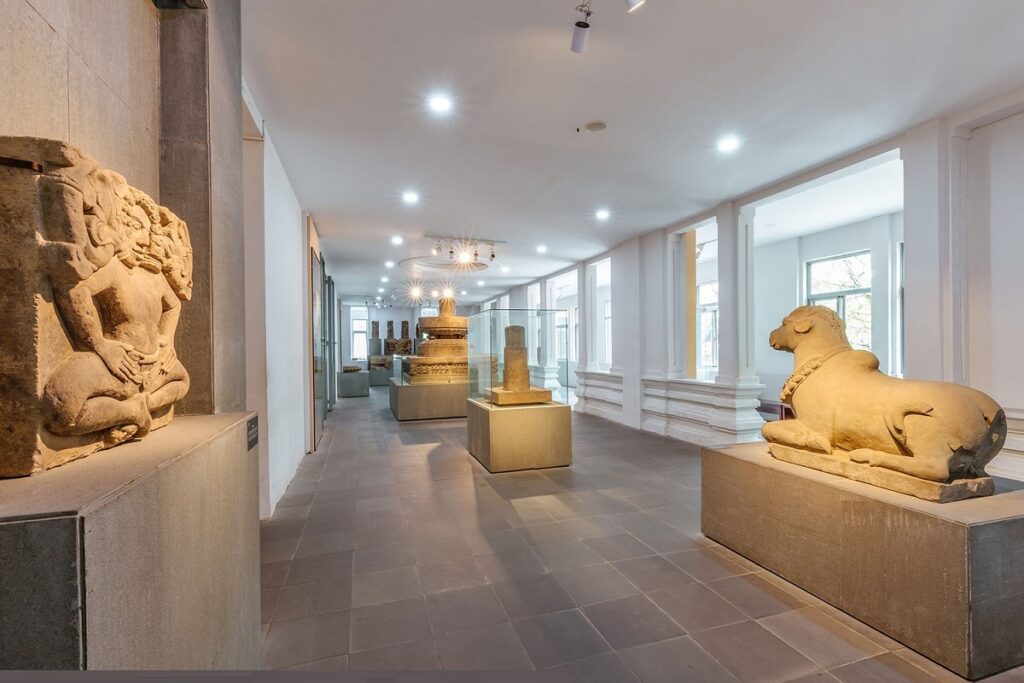 The Dragon bridge is one of the most unique bridges worldwide. Travelers have chance to take photos while walking on it and see the sparkling waterfronts of Han river running through Da Nang downtown.
See details in
The Dragon Bridge of Da Nang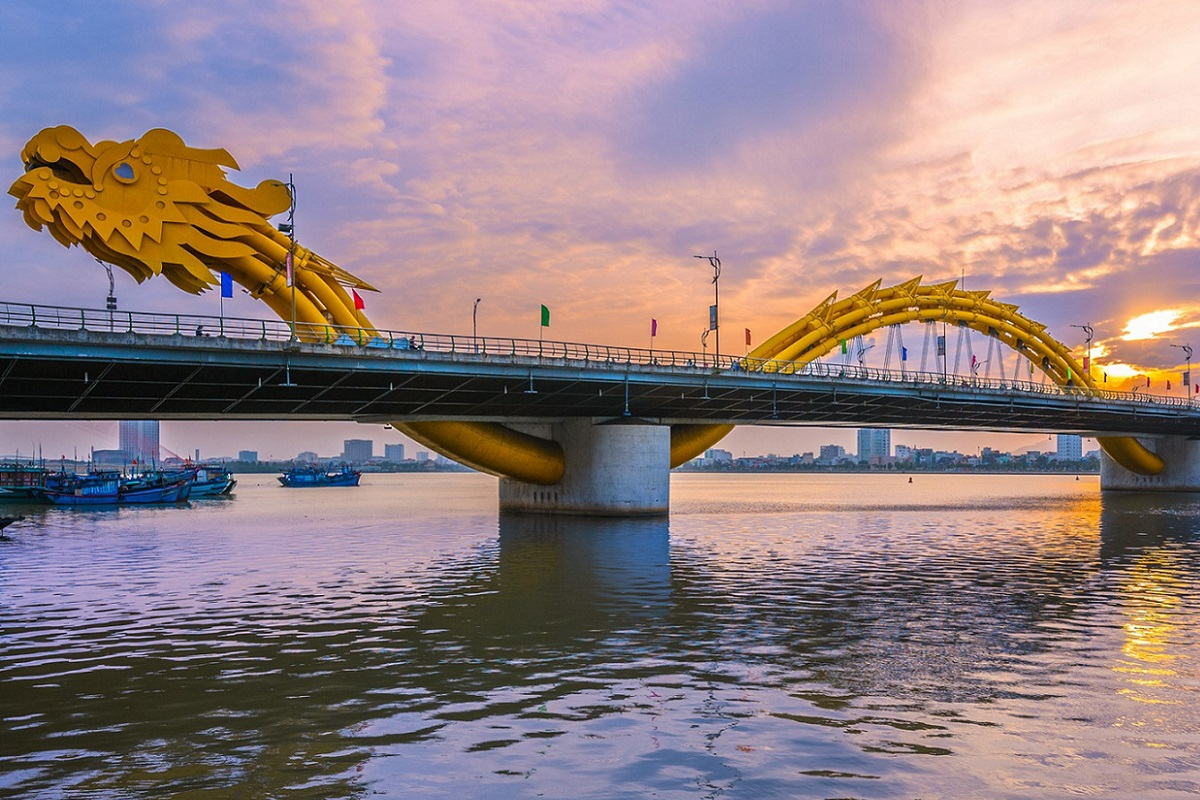 We will drop you off in the hotel or another place within Da Nang city centre
This full-day tour requires 2 people minimum
Kids must go with parents or adults
A small extra fee will be surcharged to pick up in the Son Tra peninsula or even Hoi An
Most travelers can participate, LGBT-friendly
This experience requires good weather. If it's cancelled by poor weather, an announcement in advance and full refund will be made.
Please contact us:
+84968009827 (Hotline, WhatsApp, Line, Zalo)

centralvietnamguide@gmail.com
*A small deposit may be suggested for groups of 4 and above
We have two options:
Cash on tour (VND, USD, and other popular currencies)

Credit cards via Paypal (3% extra fee from the third party)
Visitors from 10 years old are charged same as adults  

30% to 50% discount for children from 5 to 9 years old

Free of charge for kids under 5 years old
No fee or a full refund if cancel before 24hrs and more

50% of tour price if cancel from 12 to 24hrs before departure

100% of tour price if cancel within 12hrs or no show
Frequently Asked Questions
In the tour, travelers will sightsee Buddhist temples, pagodas and religion spots, therefore wearing respectively is required. Particularly, clothings of travelers need to cover airmpits, navel and knees. In the Marble Mountains and Lady Buddha Pagoda, sarongs are available for free in the doors of worshipping spaces. So, at the moment, wear favourite and comfortable garments and start.
All Tours and Experiences